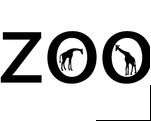 Good Friday to you. Hope you had a great week. Google made some changes this week – unless you've been living under a rock you might have heard about them.
http://searchenginewatch.com/sew/news/2441518/google-integrates-panda-into-the-core-ranking-algorithm
Panda is one of Google's method to remove 'thin' content.
I like one of the quotes in the articles "try to be useful".
By the way if you don't have a clue about Panda then you should definitely check out this post – http://www.thesempost.com/understanding-google-panda-definitive-algo-guide-for-seos/
This was an article from the 13th when folks were still trying to figure out what was going on.
http://searchengineland.com/seos-confused-puzzled-after-googles-mystery-update-240141
If you haven't done so yet, review your SERPs and find out any of your pages / keywords that might have taken a hit – then fix them. I know much easier to type that than it is to actually do it.
Speaking of content – make sure most of your content is Evergreen (useful to someone all of the time).
http://searchenginewatch.com/sew/how-to/2440770/the-power-of-evergreen-content-for-seo
And finally just for fun – the top ten video ads on You Tube.
http://marketingland.com/top-10-youtube-ads-in-december-clash-of-clans-dominates-with-a-combined-63m-views-158922
Enjoy your weekend.